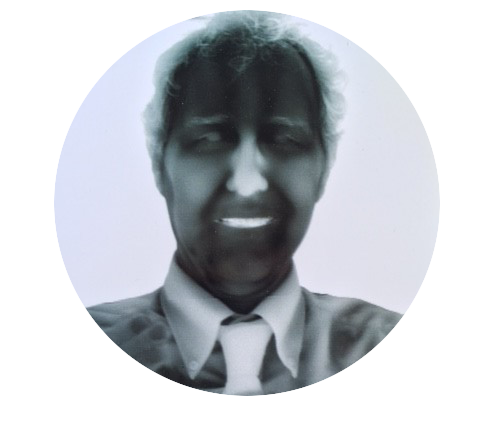 We met with Thierry Dartois – Infra-Red Detection Senior Expert at Thales Alenia Space
Could you briefly explain what Thales Alenia Space is and what you do there?
Combining over 40 years of experience and a uniquely diverse range of expertise, talent, and cultures, Thales Alenia Space architects design and deliver innovative solutions for telecommunications, navigation, Earth observation and environmental management, exploration, science and orbital infrastructure.
Thales Alenia Space is a joint venture between Thales (67%) and Leonardo (33%) and, along with Telespazio, forms the Space Alliance with the aim of providing a comprehensive range of solutions and services. In 2021, Thales Alenia Space recorded a turnover of approximately €2.150 billion and employs around 8,000 people across 10 countries, with 17 sites in Europe and a plant in the US.
Thierry Dartois: Senior IR Detection Expert
Previously, I worked as a detection chain architect on high-resolution Earth observation projects and dedicated weather satellites.
My current job in the company is to provide support for invitations to tender and intervene if our suppliers or partners are experiencing technical problems or interruptions. I also help devise and develop IR optical detection solutions to prepare for observation programs that Thales Alenia Space will be working on in the future.
I like the idea that I can support and train new generations and keep developing strategic projects for TAS, such as the new generation of very high resolution proprietary instruments that will lead the innovation curve and achieve a technological breakthrough.
How long has Thales Alenia Space been working with LYNRED?
We have been working with LYNRED since the start of the Helios 2 program, which began in 1992 and took 10 years to develop. 
This surveillance satellite project provided a significant improvement for the field, as the satellite was the first to be equipped with an infrared channel, unlike its predecessors. The project was also a chance for LYNRED (or Sofradir, as it was then) to move into the world of space and begin developing and manufacturing IR detectors in line with the strict standards required for space. 
 
Thales Alenia Space and LYNRED then continued to work together on proposals, carrying out theoretical studies to define the architectures and best IR detection solutions for future Earth observation missions pioneered by national agencies or the ESA. One of these missions is the MTG (Meteosat Third Generation), with MTG-I1 which was launched in December 2022 and MTG-S1 which is still in the integration phase today, for a launch foreseen on Q3/2024.  This is the culmination of a collaboration between both companies that started with the first studies nearly 16 years ago.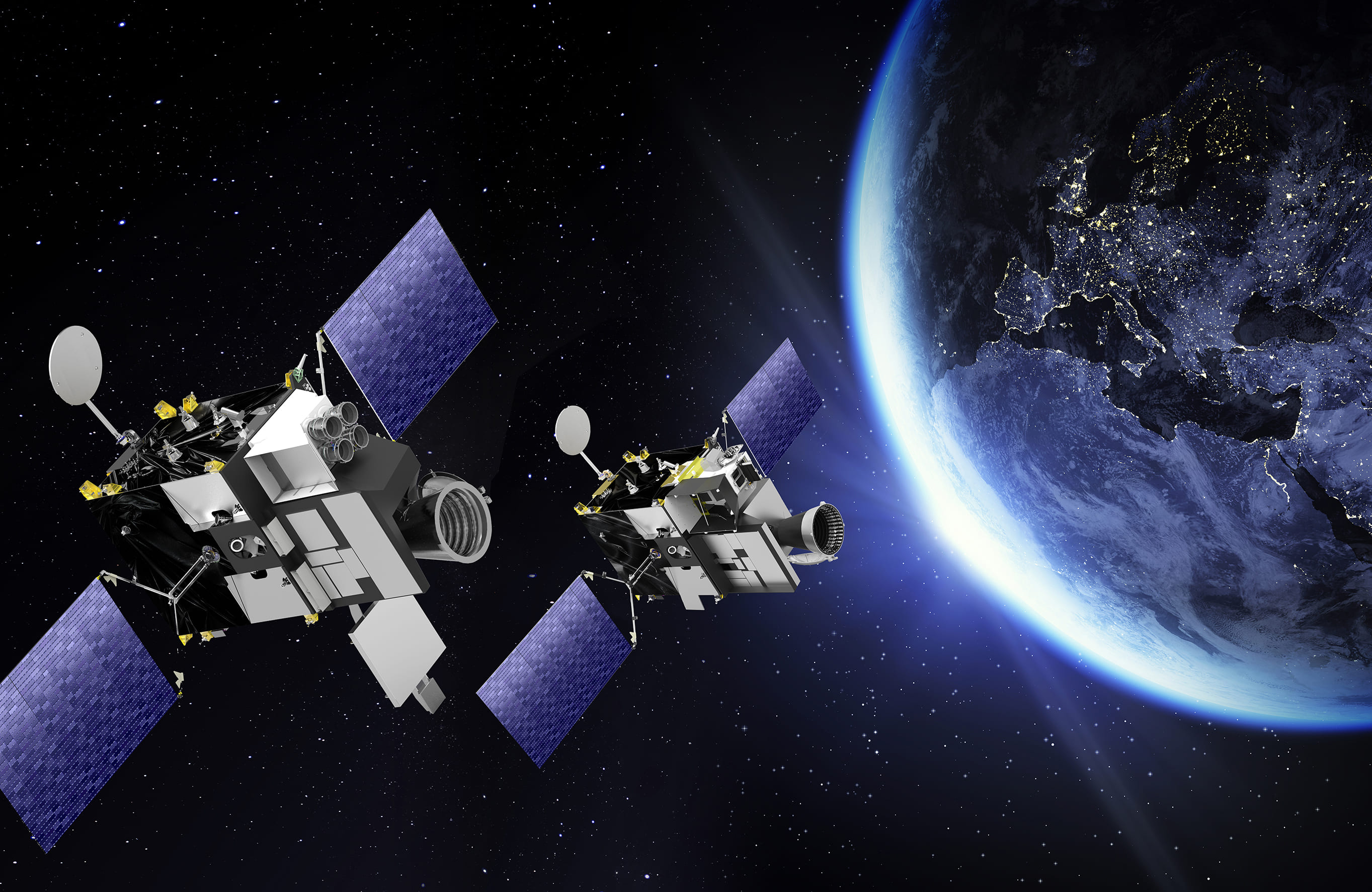 Why have you chosen LYNRED for your projects over the last 30 years and what do you think are the strengths of the LYNRED–Thales Alenia Space relationship?
LYNRED is a key supplier for our company, due to its experience in the space field, the quality and performance of its products, and its technological expertise. These are all fundamental for developing and producing IR detectors for use in space, given the high standards of quality, performance, and reliability required. That is why we want to involve LYNRED as a key player and partner on a large number of projects. 
The strength of this relationship lies in working together closely and as early as possible in the project. This helps us to develop our partnership, to work in tandem, and to have the benefit of a complementary French hi-tech collaboration.
What are the advantages of LYNRED's infrared detection offer for your space projects?
LYNRED and Thales Alenia Space have always worked as a team. They are trailblazers in the field, which has brought real added value to the market. In addition, innovation at LYNRED is driven by space and space product certification. LYNRED has the cutting-edge technology to produce IR detectors that meet the current requirements for spatial uses perfectly. Moreover, LYNRED's technology is certified for space and also benefits from flight feedback from a large number of missions, which demonstrates its capabilities and performance. LYNRED is also proactively focused on continually improving its technology and ramping up product performance, while keeping new generation releases under firm control in an attempt to maintain the benefits of the certification obtained for the previous generations.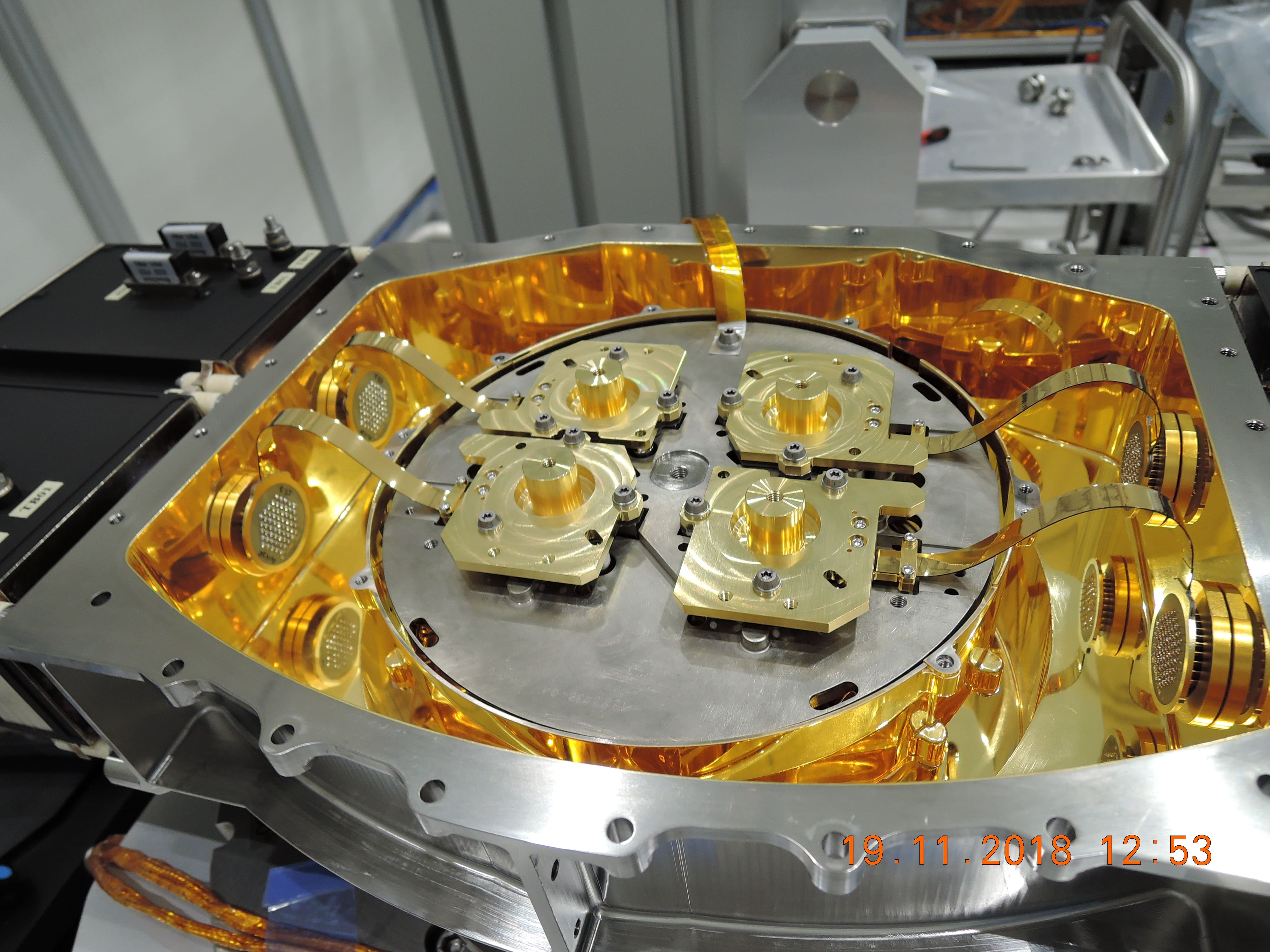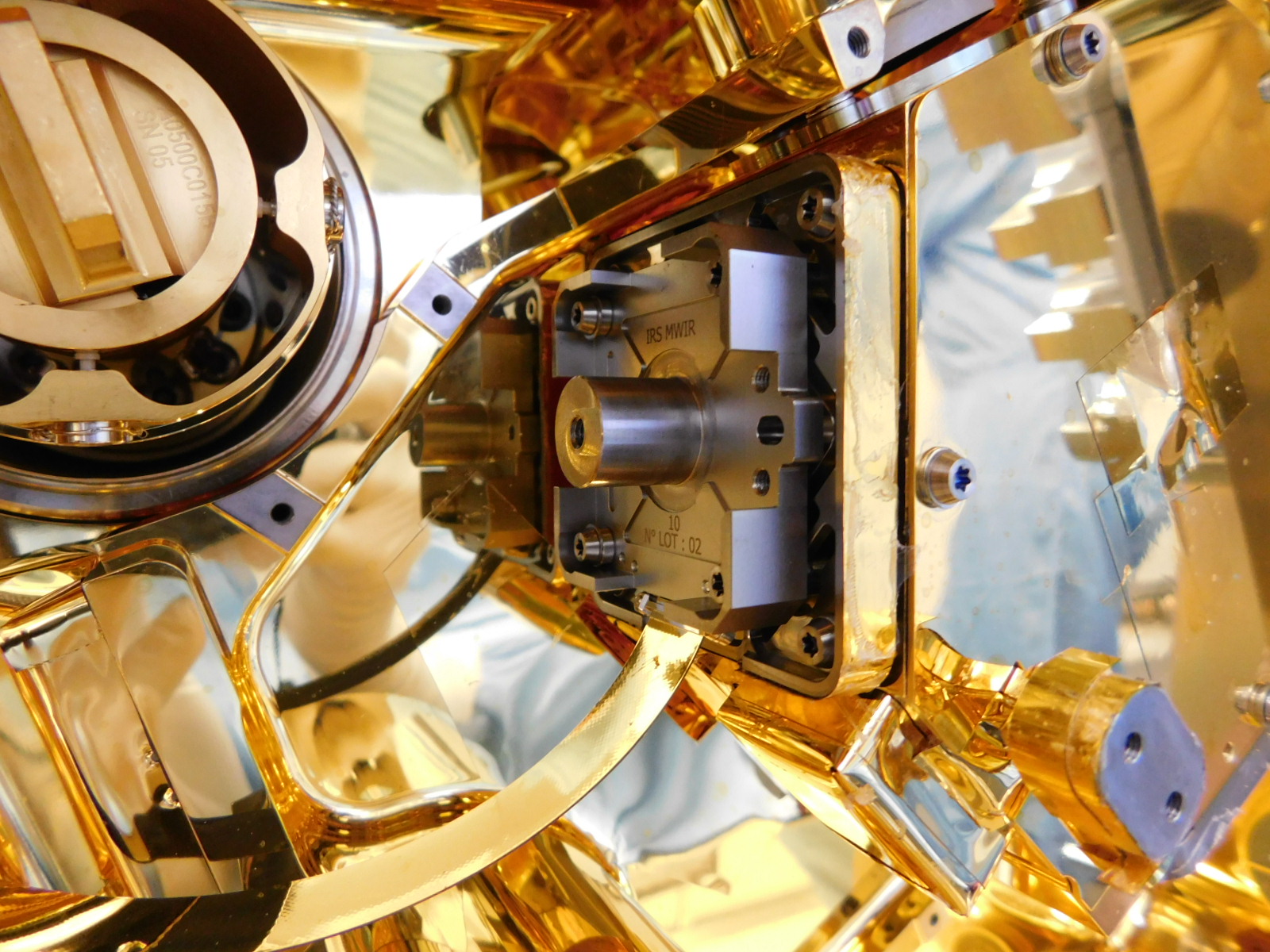 Which of the projects you have undertaken with LYNRED have been the most successful?
The first project was Helios 2, which we've already talked about. Then another project involving a smallsat enabled us to show that both companies could carry out a high-quality space project in record time. This project consisted of integrating a spatial component in an IDDCA (Integrated Detector Dewar Cryocooler Assembly) from the tactical field to create a space detector suitable for flight. The project began in 2003 and was completed in 2006. The mission, which was initially due to last 14 months, ended up lasting two years, which is the objective maximum duration given the amount of fuel available on board, and the orbit was particularly complex from a spatial environment point of view.
The CSO project that followed Helios 2 (military application) was also a highlight of the TAS-Thales Alenia Space collaboration. For this project, LYNRED provided the detectors and assembled the focal plane based on a concept that Thales Alenia Space developed and transferred at Lynred. Thales Alenia Space integrated the focal plane as well as the optical elements into the optical instrument and coupled it with a highly reliable cryocooler. The program began in 2008 and culminated in the launch of the first satellite in 2018.
With the MTG project, where Thales Alenia Space is the prime contractor, Lynred is responsible for supplying all six infrared detectors for the two instruments, i.e. the imaging systems and the sounding systems. What makes this program so valuable is that it covers all the IR spectral bands from 1 µm to over 14 µm. All the detectors were fully developed by Lynred and tested by both Thales Alenia Space and Lynred before being certified, standardized and produced in several examples by Lynred (five for the imaging system).
Both companies are currently working on the CO2M project, which aims to measure the CO2 emissions in the atmosphere caused by human activities. This project uses LYNRED's NGP component, which is also being used in the MicroCarb and Sentinel-5 missions. LYNRED and Thales Alenia Space have to overcome a number of challenges to bring this project to fruition, including the high performance levels required to accurately measure carbon columns and keeping to a very tight schedule so that the system can be operational in 2026.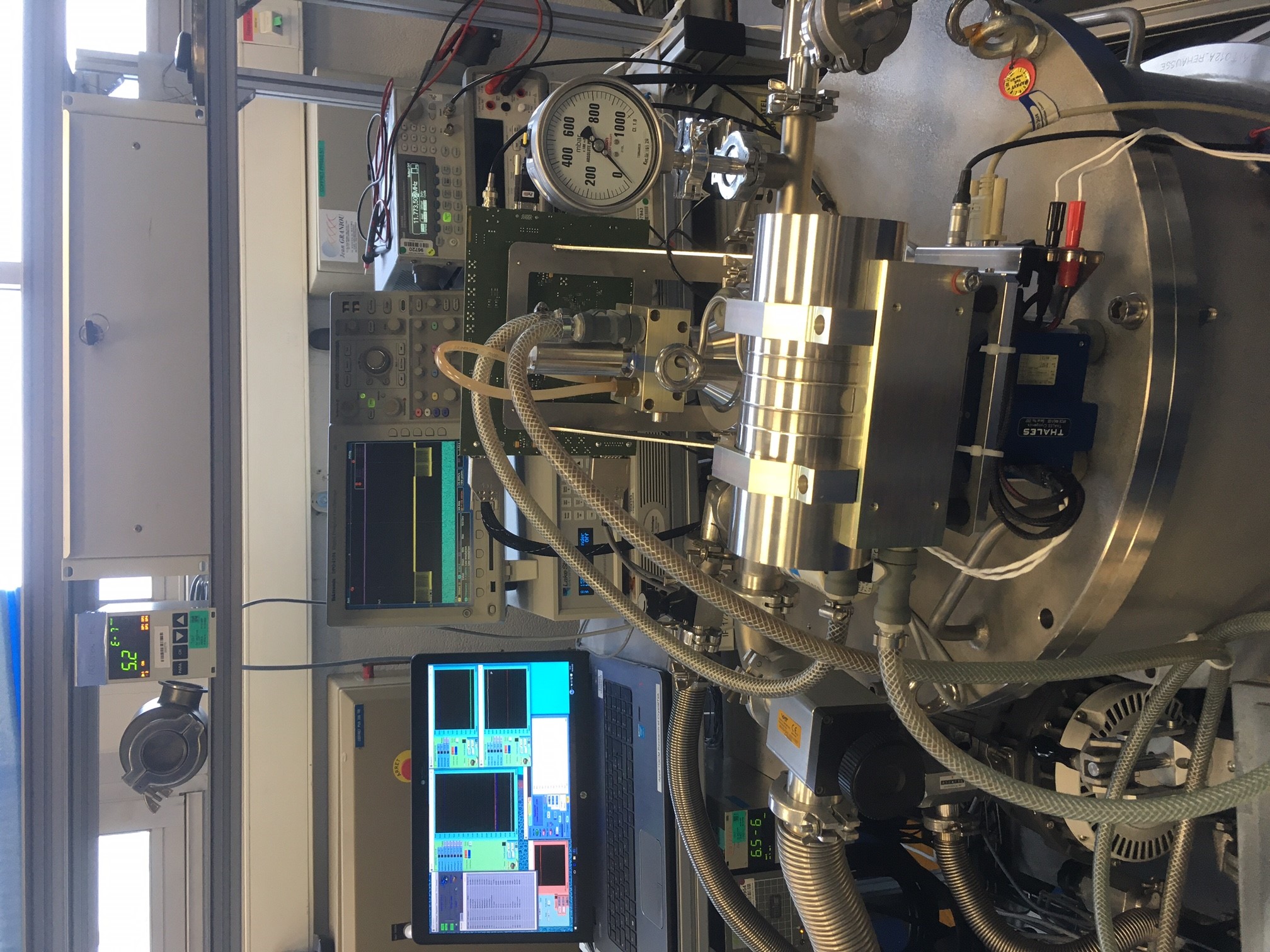 How do the LYNRED teams support you with these programs and what do yo think has led to these successes?
Thales Alenia Space has proved itself to be a top-tier player in IR detector characterization and expertise, which has facilitated the integration of detectors into optical space instruments. At the same time, LYNRED has been able to develop important skills in designing and producing IR detectors for space use, as well as a supply of characterization benches combined with a high level of proficiency in the field. This symbiosis and the experience of the LYNRED teams is definitely one of the main reasons for the success of our joint projects.
Continuing this fruitful collaboration will definitely help us tackle any future challenges that may arise in upcoming projects with the ambition of giving our products a sharper competitive edge.