Jan 01 . 3min read
Innovation is a key success factor in all high-tech industries and thermal imaging is no different. When you are choosing a thermal imaging sensor supplier, you need to look at that supplier's capacity to innovate.  Your supplier has to be competent and experienced, of course. But you also have to look at how prepared your supplier is to come up with innovative new products and applications that respond to emerging market demand. More than just a purveyor of components, your supplier should be positioned as an expert partner with in-depth knowledge of the latest market trends and capable of bringing you innovative, disruptive technologies that align with where the market is headed.
Read on to learn how you can assess a prospective thermal imaging sensor supplier's innovation capacity. You'll learn the key criteria to assess when determining whether or not your supplier can demonstrate the crucial capacity to innovate.
Scientific research plays an important role in thermal imaging. Thermal imaging is an advanced technology, and the underlying math and physics are complex. Therefore, suppliers have to work closely with research organizations. A supplier that has strong relationships with research organizations will benefit from vital support and access to a multidisciplinary network of experts on emerging enabling technologies that will make tomorrow's innovations possible. Some research organizations also offer their partners access to advanced equipment and facilities as well as to leading scientists.
Does your prospective supplier have partnerships with technology research organizations or research labs? If so, it is a good indicator of how committed your supplier is to innovating to continue to meet the needs of customers.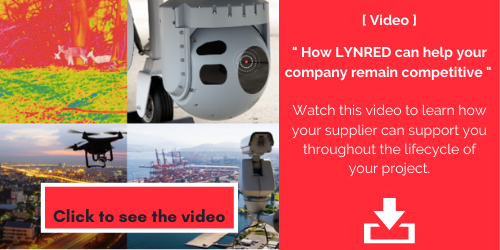 Intellectual property and physical facilities
Partnerships with research are a good starting point. But you will also want to see tangible evidence of innovation. A prospective supplier's patent portfolio is one way to measure this. A patent is an asset that your supplier can use to innovate and grow. It protects your supplier's technical innovations, preventing them from being used by competitors. If your prospective supplier files patents on a regular basis, you can rest assured that they are investing substantially in research and development, another good yardstick for innovation.
A supplier's physical facilities also indicate how able they are to innovate. Some thermal sensor manufacturers' plants are as advanced as any research lab. You will probably want to look for cleanrooms (where air is pressurized, filtered, and controlled for temperature and humidity to keep contaminants out). Another thing you will want to check for are data facilities, where the company's engineers can study product data.
Last, but not least, you should look at your prospective supplier's employees. Who are they? How are they organized? Are there R&D teams assigned to in-house projects? Are there a lot of employees with scientific backgrounds? Does the company hire PhD students or collaborate with PhD programs to bring cutting-edge research in house? Does the company work with startups to develop new products?
The answers to these questions will give you a picture of your supplier's capacity for innovation.
The range of uses for infrared technology is expanding rapidly. The technology is making inroads into consumer markets like outdoor and leisure and mainstream commercial markets like thermography. At the same time, technological advances like artificial intelligence are making infrared devices even more powerful, and the technology is addressing new space and emerging segments of the automotive market. A supplier capable of developing products for these rapidly-changing and innovation-driven markets is a plus for your business.
So, before you start working together, sit down with your prospective supplier and talk about innovation. You should be prepared to articulate your specific needs in terms of innovation, so that your supplier can give you a clear answer as to whether or not they are willing and able to support you.
To learn more about how a market-leading thermal imaging detector manufacturer supports its customers with their product development processes, you won't want to miss the recording of our webinar on the topic! How LYNRED contributes to the competitiveness of your business in today's growing IR market. Are you planning to integrate infrared technology into your products? Watch the webinar to learn how a supplier with a strong capacity for innovation can be your best ally.